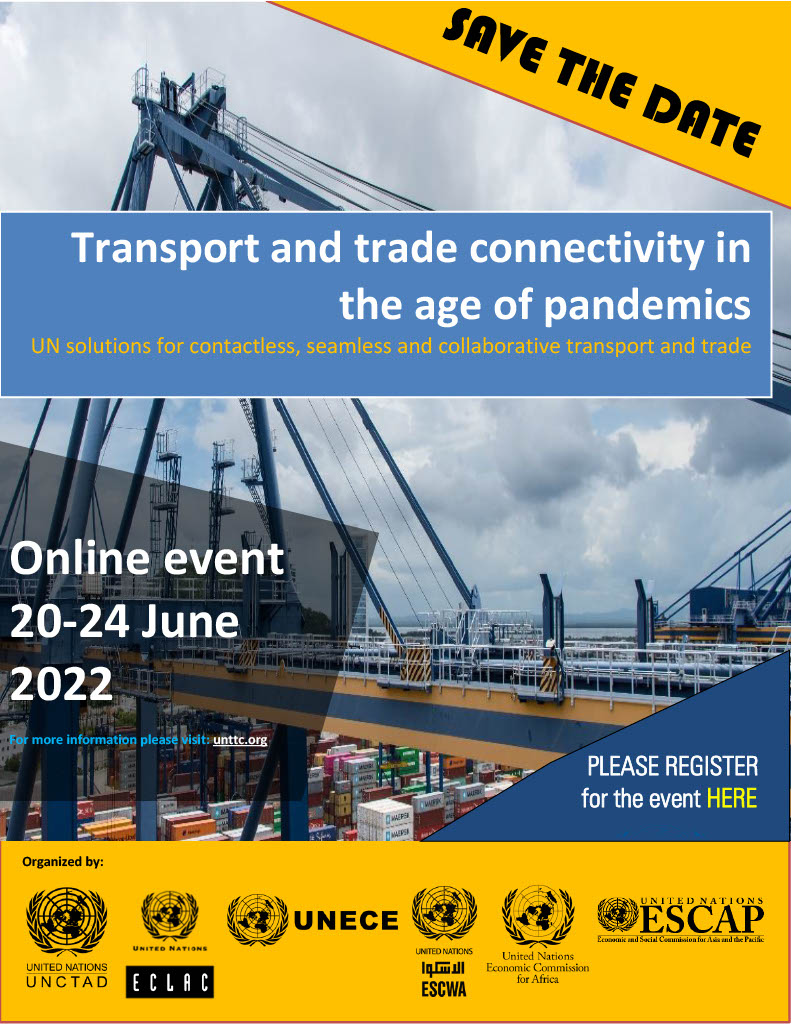 20 - 24 June 2022
Conference
Virtual
This Initiative that brought together the United Nations Conference on Trade and Development (UNCTAD) and the five UN regional commissions for Africa (ECA), Europe (ECE), Latin America and the Caribbean (ECLAC), Asia and the Pacific (ESCAP), and Western Asia (ESCWA), with funding managed by the UN Department of Economic and Social Affairs, will come to an end soon in June 2022.
As such, and to review all the activities that were carried out during the project period, a virtual closing project event that will take place from 20-24 June 2022.
Through dedicated sessions, this event will provide the opportunity to beneficiary countries, international organizations, and donors among others to learn and discuss about the scope, activities delivered, best practices, lessons learnt, and results of the project, as well as allow beneficiary countries to present their experiences.
This closing event will provide an excellent opportunity to bring together all key stakeholders, including development partners and academia.
Registration is free, please click in the following link to register: Registration here
For more information please visit: www.unttc.org or https://unctad.org/project/transport-and-trade-connectivity-age-pandemics