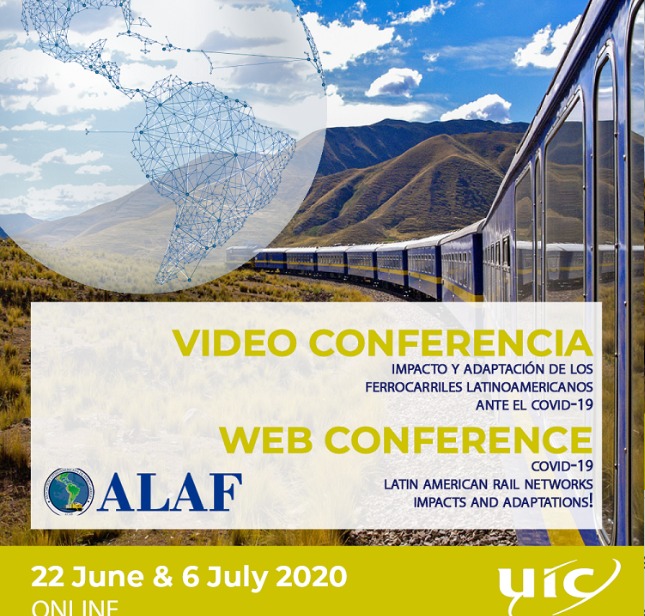 22 June 2020
Webinar
The webinar will be an opportunity to share experience between European, Asian and American railway representatives.
The welcome and introductory messages will be delivered by François Davenne, UIC Director General, Guilherme Quintella, Chairman of the UIC Latin American Region and José Villafañe, General Secretary of ALAF. Concluding the session, Marc Guigon, Coordinator of the UIC Covid-19 Task Force and the Latin America Region for the UIC will present the work of the group.
The two conferences will consist of two panels: Asian/European and American, each followed by a Q&A session, moderated by Marc Guigon and Vanessa Pérez Miranda.
Panel 1 focusing on the Asian and European experience

Panel 2 providing an overview of the reality in different countries in the Latin American Region.
For more information, please access: https://www.cepal.org/en/events/webinar-covid-19-latin-american-rail-networks-impacts-and-adaptations