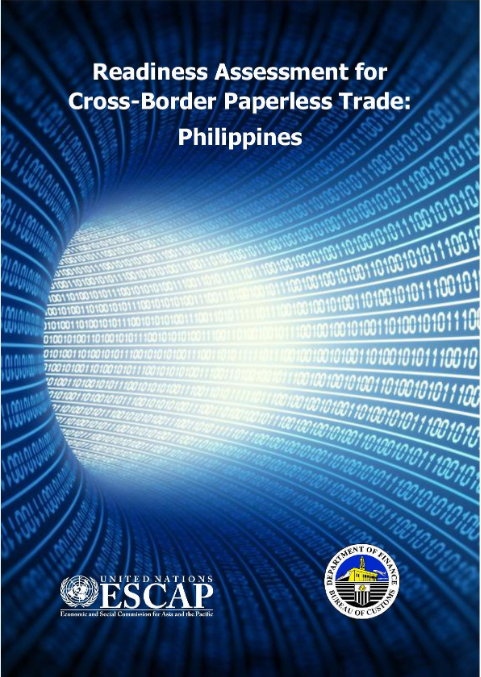 04 March 2022
Short description
This report provides an assessment of the Philippines' readiness for cross-border paperless trade, i.e., the conduct of international trade based on electronic data and documents.
A team of experts conducted this assessment following readiness checklists developed by the ESCAP Interim Intergovernmental Steering Group on Cross-Border Paperless Trade Facilitation, of which the Philippines is a member. National consultation on facilitating cross-border paperless trade was co-organized by the Philippine Bureau of Customs (BOC) and ESCAP on 8 March 2021, when preliminary findings from the visits and interviews were further reviewed, consolidated and validated.
The report is co-published by ESCAP and the Philippine Bureau of Customs (BOC).
The complete set of Cross-Border Paperless Trade Readiness Assessment reports can be accessed here.
Link
https://www.unescap.org/kp/2022/readiness-assessment-cross-border-paperless-tra…