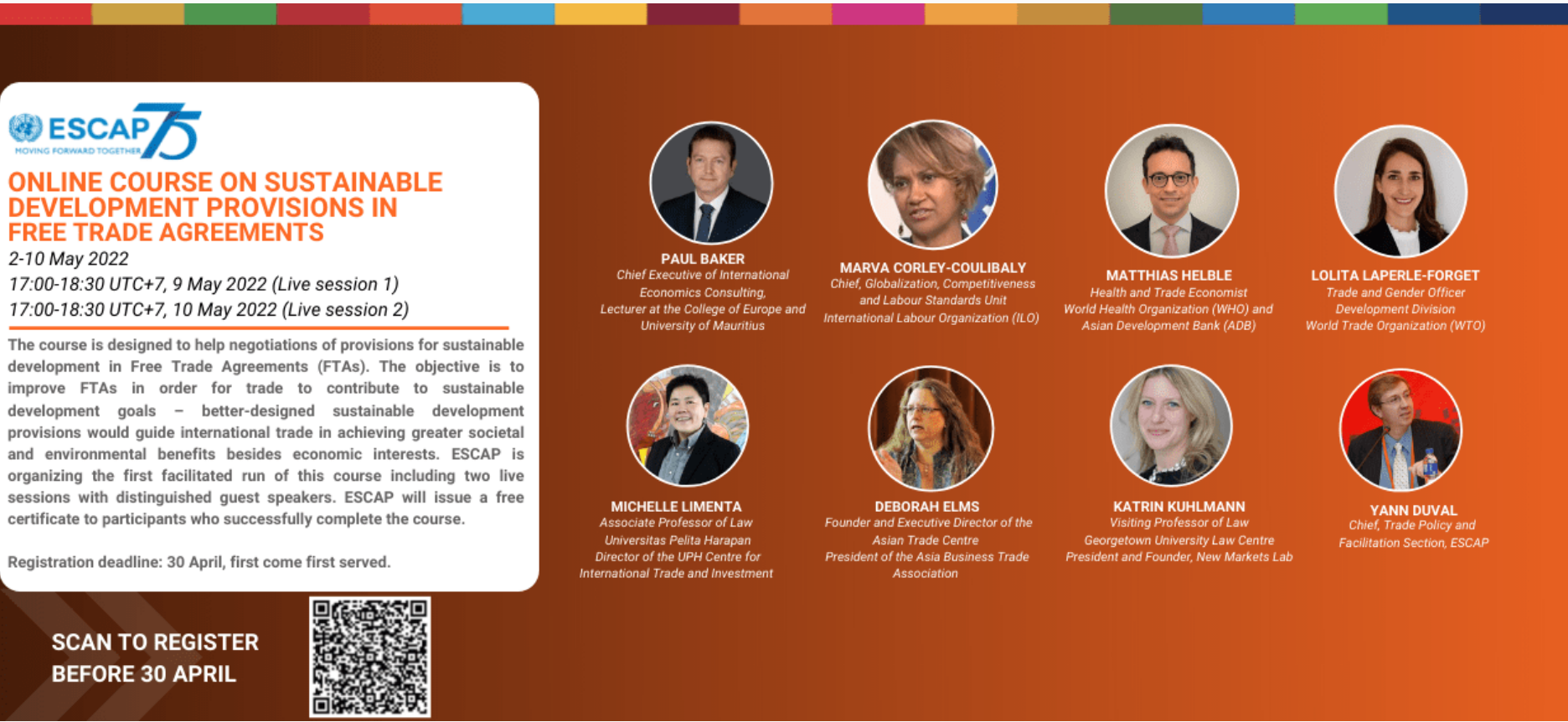 02 - 10 May 2022
Training
Hybrid
The course is designed to help negotiations of provisions for sustainable development in Free Trade Agreements (FTAs). The objective is to improve FTAs in order for trade to contribute to sustainable development goals – better-designed sustainable development provisions would guide international trade in achieving greater societal and environmental benefits besides economic interests. ESCAP is organizing the first facilitated run of this course including two live sessions with distinguished guest speakers from the ILO, WHO, WTO, ADB, Asian Trade Centre, International Economics Consulting, Georgetown University and Universitas Pelita Harapan. The course is composed of five modules as follows:
Introduction to Sustainable Development Provisions in FTAs
Labour Provisions in FTAs
Environment Provisions in FTAs
MSME Related Provisions in FTAs
Health related provisions in FTAs
Depending on your familiarity with the topic, you may allocate about 5-10 hours of your time to complete the course (including live sessions).