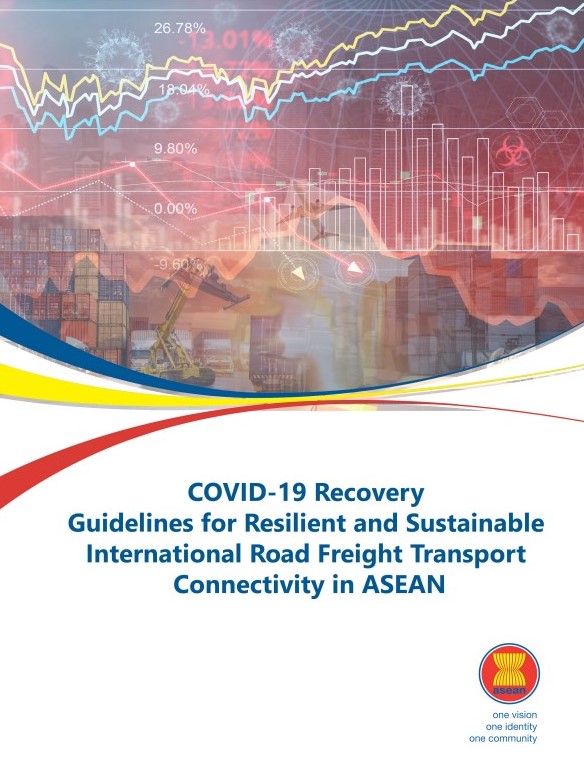 17 March 2021
Short description
The Association of South-East Asian Nations (ASEAN) Member States will have new tools to help them address issues related to road freight transport caused by the COVID-19 pandemic as part of the initiatives under the ASEAN Comprehensive Recovery Framework. ASEAN has approved guidelines to support the response and recovery of road freight transport among its Member States in the context of the pandemic.
Developed with the assistance of the International Transport Forum (ITF) and the United Nations Economic and Social Commission for Asia and the Pacific (ESCAP), the COVID-19 Recovery Guidelines for Resilient and Sustainable International Road Freight Transport Connectivity in ASEAN were approved ad-referendum by the ASEAN Senior Transport Officials Meeting (STOM) on 11 January 2021.
The guidelines will support Member States to develop national and regional plans that focus on resilient and sustainable road freight connectivity. They will provide recommendations for responses to the pandemic crisis in the three priority areas, namely: (i) transport workers' safety and training; (ii) preserving connectivity for efficient and resilient supply chains; and (iii) building back better through digital, resilient and decarbonized transport connectivity in immediate, medium and long-term framework to support the development of cross-border road freight transport in the region.
Specifically, the guidelines:
categorise policy responses to Covid-19 related to transport connectivity and resilience;
propose principles for the implementation of policies and measures;
suggest a communication mechanism for the timely exchange of relevant information, and
provide insights for the creation of a real-time monitoring tool to gauge the impact of policy interventions on transport connectivity, capacity and resilience.
The Guidelines are part of the initiatives under the Implementation Plan of the ASEAN Comprehensive Recovery Framework, which was adopted at the 37th ASEAN Summit in November 2020.
More information is available at: https://www.unescap.org/news/road-freight-asean-new-covid-19-response-and-recovery-guidelines
Link
https://asean.org/storage/asean-covid-19-guidelines.pdf