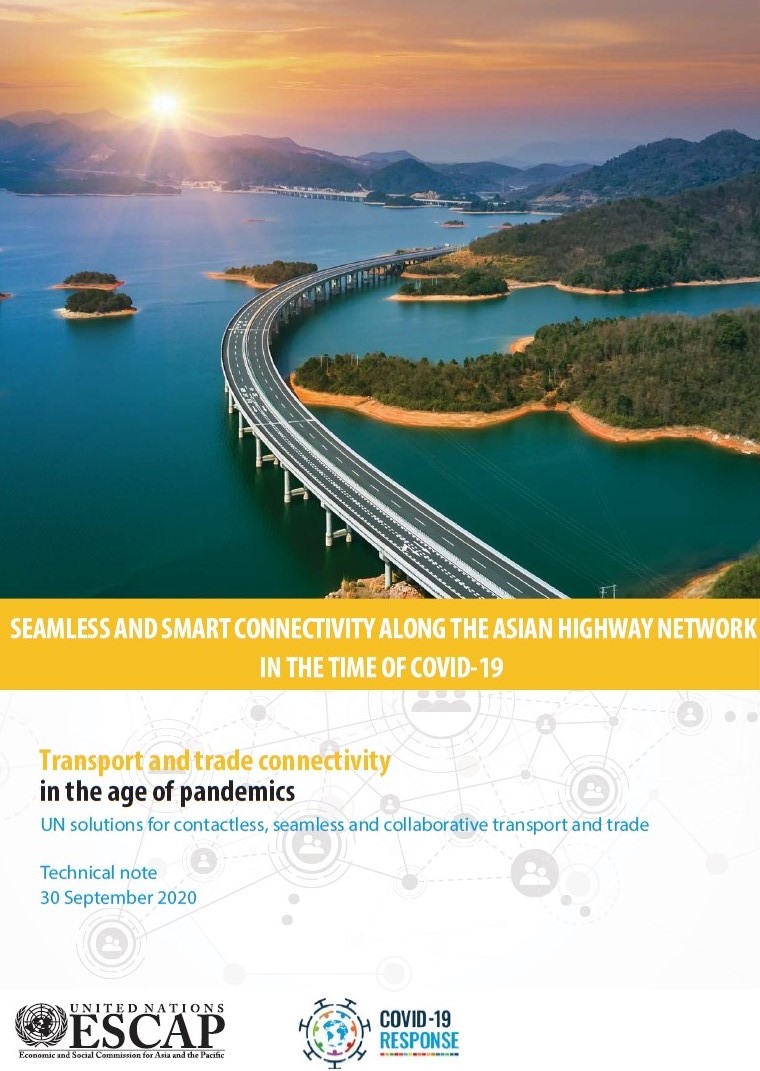 30 September 2020
Short description
This technical note aims to offer policy recommendations for policy responses using new technologies and smart road solutions to preserve the regional transport connectivity in the time of the pandemics and other similar disruptions.
Freight transport operations poses the risks during the pandemics, especially if it is not fully computerized. As documents and goods continue to be subjected to physical checks for customs and other regulatory purposes, crew members and staff at border-crossing points and control terminals are exposed to the risk of contagion by the nature of their work. in this context, the use of information and communication technologies (ICT) and intelligent transport systems (ITS) is directly relevant to the pandemic response and recovery policies. Optimization of automation and digitalization can reduce the need for human interaction, making cross-borders transport safer and more resilient to disruptions.
The first part of the technical note focuses on the international road transport of countries along the Asian Highway network in face of COVID-19 pandemic. It highlights the newly operational challenges due to the COVID-19 pandemic, the impact on the global transport industry and the emerging trends in international road transport such as digitalization of cross border transport operations and greater use of technologies. The second part of the technical note describes a series of technologies and ICT solutions which can help ensure seamless and continuous international cross-borders road transport connectivity and minimize adverse impact during future crisis and is aftermath. Examples of their practical application in the region and beyond are included, where available.
The note shows that policy and technical solutions for seamless and smart connectivity along the Asian Highway Network already exist and many have been implemented by other regions or sub-sets of Asia-Pacific countries. A wide range of proven solutions can make road transport less reliant on physical contacts (contactless solutions) and less exposed to interruptions and costs of documentary and other checks (seamless).