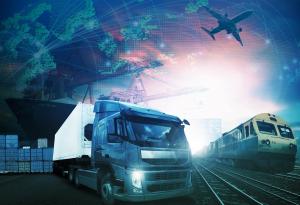 UNECE and its subsidiary body, the UN Centre for Trade Facilitation and Electronic Business (UN/CEFACT) have finalized and published a set of aligned standards for the digitalization of intermodal transport data exchanges to support global supply chain cargo movements.
These standards comprise technical specifications and supporting tools: data subsets of the UN/CEFACT Multimodal Transport Reference Data Model (MMT RDM), XSD schemas, data structures, etc., for key documents accompanying goods transported in movements across one or more of the five key modes of transport. Data exchange structures for maritime, inland water, air, road and rail cargo movements are included and these are aligned with each other by each being a subset of the overarching UN/CEFACT Multimodal reference data model (MMT) which itself is a part of the highly regarded UN/CEFACT global supply chain semantic reference data model (BSP RDM).
UNECE has been working on developing these standards and supporting pilot projects since 2020 in the framework of the UNTTC high-profile multi-agency United Nations Development Account project on the impact of the COVID-19 pandemic on trade and transport connectivity. The standards cover key documents accompanying goods: consignment notes, bills of lading, and additional documents supporting transport of goods by rail, road, sea, air, and inland water.
The work has benefitted from the expertise of many UN/CEFACT Forum experts and collaborations with key modal standards organizations. For example, electronic information exchange technical specifications for three transport document which are key to the safety, security, and efficiency of air cargo: the Air Waybill (AWB), Dangerous Goods Declaration (DGD), and the Consignment Security Declaration (CSD) have been included as a result of valuable collaboration with the International Civil Aviation Organization (ICAO) and the International Air Transport Association (IATA).
The UN/CEFACT RDMs facilitate the use of international standards by packaging the information by a sector of activity or range of related business processes. They therefore provide the basic semantic library of all information and code lists necessary for data exchange in that particular sector. As RDMs are subsets of the wider UN/CEFACT Core Component Library (UN/CCL), which covers a very wide range of international trade sectors of activity, the use of a single RDM makes interoperability with other sectors seamless. As UN/CEFACT offers a semantic hub for reuse by other standards development organizations. The reuse of its RDMs and data exchange structures can provide a uniquely valuable set of tools for increasing semantic interoperability.
These new UN/CEFACT deliverables contribute to the next generation of United Nations semantic standards for trade and transport data exchange in the Internet era. This builds on earlier deliverables, notably UN/EDIFACT developed 30 years to support electronic document exchange and which supports millions of messages exchanged globally each day. The new generation of RDM-based standards are exchange syntax independent and are suitable for implementing using modern and emerging technologies, such as XML, JSON, Restful API and blockchain.
It is important to note that the UN/CEFACT standards do not substitute existing transport contract international regulatory standards such as the IATA standard for an electronic airwaybill. Instead, they offer a basis for operational interoperability of cargo data across different modes of transport and sectors using a common semantic foundation. Standardized data exchange supporting multimodal transport for operational purposes can also provide a solid ground for submitting data to regulatory agencies and Single Window systems, following UN/CEFACT's data pipeline exchange standard (PDES).
The aim is seamless and highly efficient exchange of data, while limiting person-to-person contacts in the supply chain, with the use of United Nations standards and modern IT tools. One of the first industries to use this approach has been freight forwarding. FIATA and UN/CEFACT experts collaborated in 2021 for the development of an electronic FIATA Multimodal Bill of Lading, aligned with the MMT RDM.
In several pilot projects, experts analysed the transformative capacity of UN/CEFACT standards and MMT RDM: e.g., digital twin exercises of exports of wood materials from Belarus to Serbia and bitumen and meat between Azerbaijan and Ukraine. Experts are now working on a blueprint for a converter between solutions for railway cargo and multimodal transport between countries in Asia, Eurasia, and Western Europe. It will facilitate exchange of data between UN/EDIFACT, SMGS, CIM/SMGS, and other technologies, using MMT RDM as a common foundation. The European Commission is working now on the implementation of the Electronic Freight Transport Information Regulation (eFTI), considering the use of the MMT RDM as the common interface for multimodal data exchange.
The standards and reports of pilot implementation projects such as digital twins for the multimodal transportation of wood products from Belarus to Serbia or the digitalization of maritime documents in the ports of Ukraine, are published on the web sites of the project https://unttc.org/stream/electronic-trade-and-transport-documents-and-data and UN/CEFACT: https://unece.org/trade/uncefact/mainstandards.
Stakeholders can now use the newly published standards and contribute to their improvement.